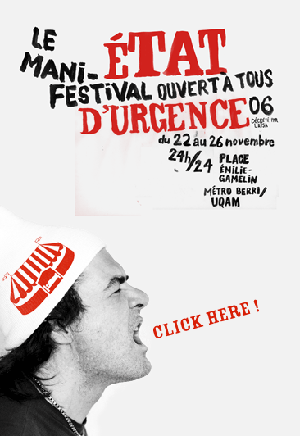 ATSA, a week-long festival that aims to represent the interest of the refugee, homeless, and disenfranchised, is now over. The Homeless Nation crew and I gathered our gear together and will be back at the office as of tomorrow morning. It's been an intense week.
Never before have I come into such close contact with so many people that are in such drastic contrast to my way of life, all at once. It's shocking how much you can learn about people in general by watching their rejected, marginalized groups.
When I got involved in this project, I really had no idea what it was I was involved with. Seeing all these people gather together, their intensity, hope, and sometimes anger, is eye-opening. I'm doing my best to assimilate what I've seen into my worldview, but it's not easy.
Of course, there's also the matter of one of my coworkers getting arrested last night on some pretty serious charges (on my day off, of all things). That's something I'll blog when I have some more information – right now, we're really not sure what will happen. Later guys.