Ok, so while I don't really use this power-of-the-internet thing on the regular, for the first time, I really need you guys. Observe: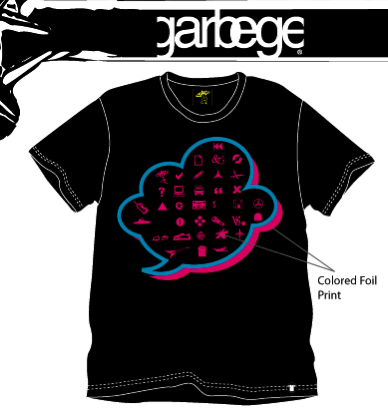 This Rock vs. Rap shirt by streetwear label Garbege is just recently out of print, and totally f'n awesome. I just saw it at a sneaker store here in Austin, but they don't have it in my size. This shirt is so awesome it's out of control. The pic does not do it justice.
If you have seen this shirt in your town, in small (and black), I will trade it to you for one from the exclusive small-run t-shirt collection I'm launching in the next month or two (yes, for real). This is a line of shirts that will not be available to the public, and you'll get one of the first ones ever made.
If this entices you enough, AND you don't keep the shirt yourself (heh), leave me a comment here and we'll arrange for a trade. Just so you know, you can't find it online– it'll only be if you pass by an urban clothing/sneaker store.
P.S.: Seriously though. If this works, I'll be totally ready to embrace the web as my new religion.