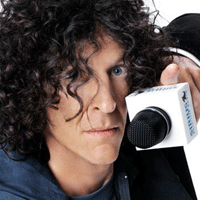 When I got How the Best Get Better in the mail from Amazon, I have to say, I doubted the recommendation Mitch Joel had given me. The book is 50 pages long, it comes with 2 CDs, and it was 45 bucks. I felt ripped.
I'm now halfway through the audio, and I have to say, this is probably one of the best values out there. I want to thank Mitch for suggesting it– but doing it as a blog post also lets me recommend it to you guys.
As consumers, familiarity with the web makes us adjust to receiving content for free. As creators, we know there are a million options out there. This makes us hesitant to pay for content. Some of us, however, are willing to pay; fans of Ricky Gervais and Howard Stern come to mind. They are more than pleased to pay for their content, even pay for a device that allows them to receive it. I'm starting to see why.
As for Dan Sullivan's thing, the content is seriously impressive. It's 45 bucks, but seriously, it was worth it. I'm starting to realize that you shouldn't compare the price of something to others of its kind– standards by which a 45 dollar book is a rip-off. Instead, think of whether it offers 45 dollars of value, or whether you can make an extra 45 bucks from what it taught you. It helps me realize the quality of any given piece of content.
Think about it.