Being a cyborg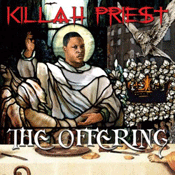 How the rich control your education, being a cyborg, and the chessboard of life.
Relevant links: Famous for 15 people, Chat with a rich kid.
[http://m.podshow.com/media/170/episodes/85532/inoveryourhead-85532-10-31-2007.mp3]
Comments
Great to hear you again Julien! Hadn't realized how I missed you until you came back- guess that's kind of a backhanded compliment, but the point is, we need your voice. Stay with us eh! And congrats on your new life – it's important to redefine ourselves from time to time.

[…] looking for an album to buy this week, consider Killah Priest instead, which you can listen to on my new episode. (Yeah, I still do a podcast. I'm just as shocked as you are, […]

Bought time buddy 🙂 Seriously though, it's great to hear you're back. Congrats on becoming a cyborg – sounds awesome. I want the ear aids too (perhaps I should re-word that comment).

Peace.
Dave

it's about motherfucking time! heh heh…

so awesome to have you back, man. stoked to hear about your cyborg ears and really looking forward to seeing you at the expo later this month. hope you can make it!

Hooray. Julien is back! And, you're at the top of your game. Keep them coming.

Some of your comments about public school bothered me a bit, but on some points you're right. I think the problem is that we value the knowledge of certain "stuff" This is the "stuff" that the traditionally educated and wealthy know about, and not the "stuff" that is part of the lives of the average poor person.

When I look into my student's eyes I can see how bright they are but there is so much "stuff" they need to know to succeed.

[…] as many fear that we won't know for sure until its too late. However, it appears that being a cyborg goes beyond enhancing degraded and essential bodily functions, and enters into the realm of gadget […]

first show i heard from you and will be looking forward to hearing your archives. keep up the good work.