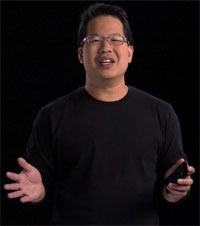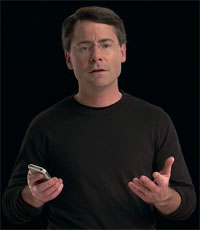 Is it just me, or do both the hosts of Apple's guided tours, for iPhone and iPod Touch, both seem like robots?
I didn't notice it so much with the iPhone, but with the new one, it's unmistakable. Either the hosts are robots, or they've been instructed to act as inoffensive, and move as smoothly, as possible.
Normal humans don't move like this. Maybe they're trying to brainwash us.
During some parts, I actually feel like I'm being spoken to as if I were a psychiatric patient– about to erupt in violence at any moment. I don't remember being cajoled like this since my mother tried to calm me down after a tantrum. Every gesture of these guys whispers, "hush, hush, you're safe here."
Anyway, you get my point. It's fucking creepy. The end.