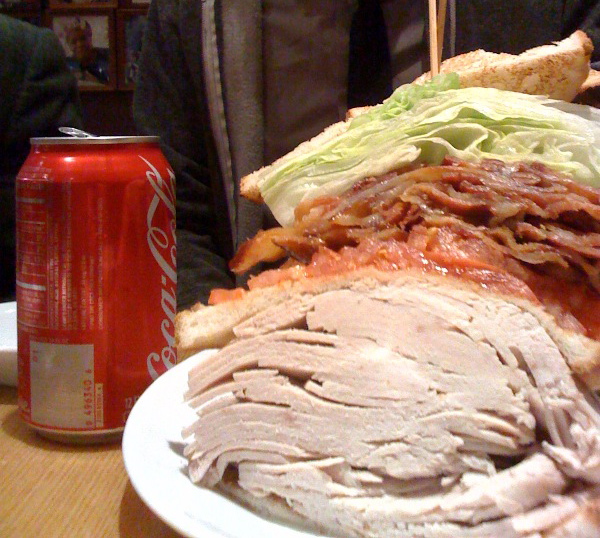 Mitch, Hugh, Chris, and I got together last week at the Carnegie Deli in New York to record a Media Hacks episode during O'Reilly's TOC Conference. You can listen to it here (and subscribe with iTunes here).
Everyone else ordered pastrami on rye. I ordered the club sandwich. You can see the results in the photo to the right.
Feel the power of the sandwich. I know I did.