Unbelievably, I am still reading a book a week, and have been doing so since January 1st of this year. I've been experimenting with this since 2007, so I'm really pleased to say that it's still working for me.
Reading books regularly is the best thing I think you can do for yourself. You read on the web all the time but I'm betting this will be more fulfilling. Try it– here are some tips.
If you want to do this, the system is pretty simple: put it into your schedule, as early in the day as possible. Read a set number of pages per day (40-50 is a good rule of thumb) and you'll see the books fly by. Sometimes you finish early, so you can get a bit of a head start on other weeks.
Instead of typing in all the books I read, though, here's a picture of some of my favourites.*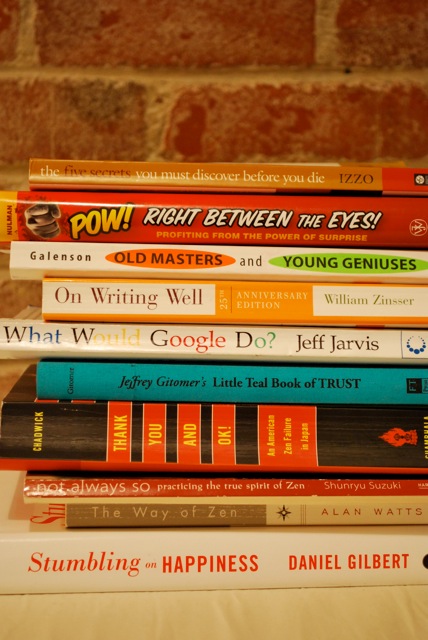 * As I was taking this picture, I realized that half the books in my "completed" list are not in my bookcase. Strange. I don't remember lending them to anyone.