Chris, Hugh and I were at Book Expo America over the weekend. While we were there, we saw the first copies of our book in actual real life. It was pretty awesome.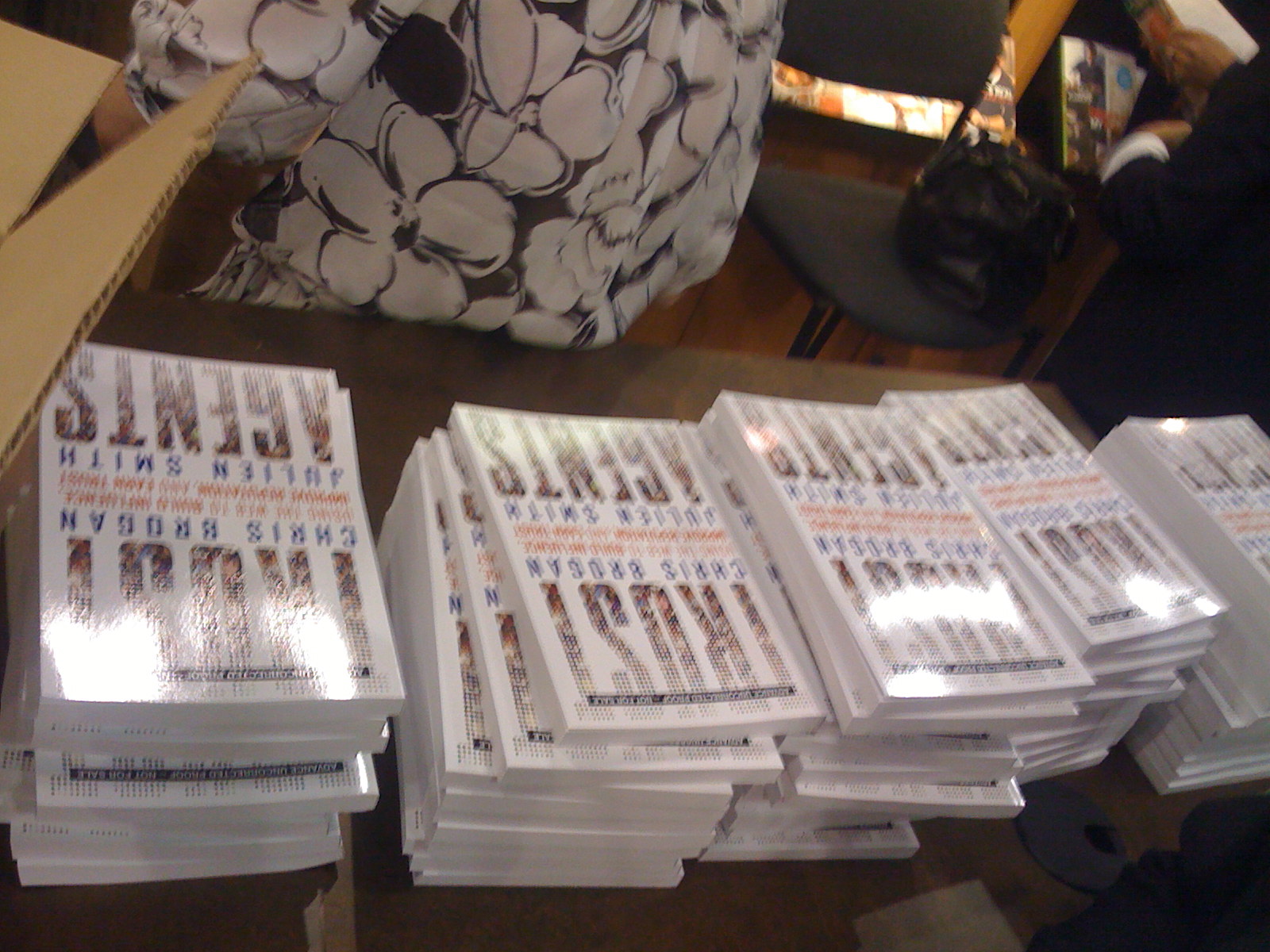 There's something incredible about working really hard for a really long time on a project, with little or no reward, and then finally seeing something real show up, that was made and that you can hold. Of course, we had a nice turnout, so all that lasted only a short time before it was time to sign them all away.
That's something that's amazing about what we do, all of us, here on the web. We try to work hard, we have faith that it will have an impact, but we largely never hold something real in our hands. So it's incredible to see something that people will not only see in bookstores, but hold in their bags and keep on their bookshelves.
I remember one rainy morning a while ago I was giving a girlfriend a few presents for her birthday. I woke up early and painted little cartoons on the wrapping paper. She liked the presents, sure, but somehow the wrapping paper made a huge difference.
It really is about the details, about things you will remember later because they're real. Simple emotional stuff blurs over time, but actual objects, they can really bring you back.