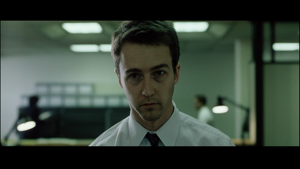 Most of the world hasn't heard about you yet. Good.
You are like a good wine. You get appreciated and are worth more with age. You do it quietly, without fanfare, but when you come out of the cellar, you turn heads.
You are a boulder rolling downhill. You begin slowly, but you have gravity on your side. Soon you will be unstoppable and even Indiana Jones won't see you coming.
You are a fire. You began as an accident, but soon you'll be able to consume a forest or a whole block. Whole governments will move land and sea to stop you.
You are Fight Club.
You are invisible.
Obscurity is your weapon. It makes you agile and keeps your purpose secret.
Like water, you move to the spaces between, where you will find victory.
You are always changing shape, but one day, your true form will emerge.
Be ready.