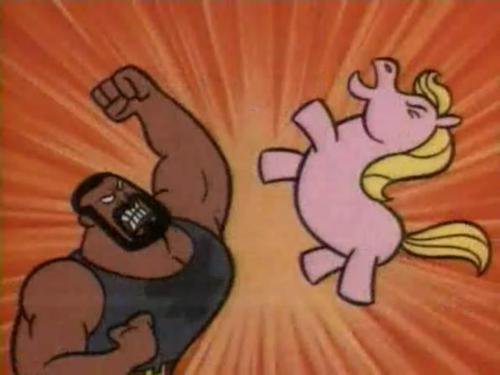 Tweeting is not a business model.
Rainbows and unicorns will not cut it.
The universe doesn't care about you. Its natural state is to want to wipe you off the planet. You are temporary. In fact, for a large portion of the planet, you are food.
Is social media is the new real estate? Everyone's in it, and no one can lose.
Or can they? Hours of your life, attempting to get attention to stuff that isn't even that interesting in the first place. Why?
Give up on hope and luck. Abandon faith in yourself. Have faith only in the system. (Don't have one? Try this.)
Yesterday I was asked in an interview whether "passion" was enough of a business model on the internet. The picture on the right is my answer.
Don't let me catch the rest of you talking like this. This is war, and I will personally eat your fucking heart.