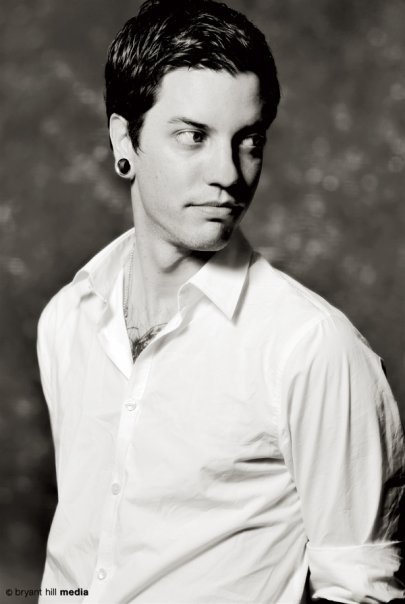 Julien Smith is the bestselling author of two books: the first, Trust Agents (with Chris Brogan) was an instant New York Times and Wall Street Journal bestseller. His most recent, The Flinch, was published on the Domino Project with over 100,000 copies distributed.
Julien has been an author, a professional voice actor + radio broadcaster, a consultant and speaker at some of the largest corporations in the world, including Microsoft, American Express, and more. His work has also appeared in Cosmopolitan magazine, GQ, CNN, and a host of other publications.
Smith's work focuses on adaptation and change, but not the "think out of the box" clichés that most companies embrace. Instead, his work draws from a deep study of the adaptive ability of the human body, as well as evolution, biomimicry, and an observation of nature. The blog of Lew Rockwell, one of the most prominent economist in the world, called The Flinch "the exact opposite of […] simpleton trash like Who Moved My Cheese?" Seth Godin called it "a surprise, a confrontation, a book that will push you, scare you and possibly stick with you for years to come."
In the web's increasingly dense and competitive marketplace, Julien's work on how to stand out, change yourself, and do what is necessary has been embraced by many. This blog regularly receives a half a million unique visitors each month and has been praised by the likes of Daniel Pink,
Despite being known best for his writing, Julien's best communications skills lie in his public speaking. He has traveled all over the United States, Canada and the world to not only talk about adaptation to change, but also to incite it to actually happen. On the social web, his ability to get audiences out of their seats and actually change their behaviour is second-to-none.
Julien is also working on two upcoming books. One, with Chris Brogan, proposes an equation about how to ensure an idea be heard and spread widely. It is being published by Portfolio, an imprint of Penguin Group. The second is an as-of-yet untitled travel and how-to book about becoming the perfect human being.